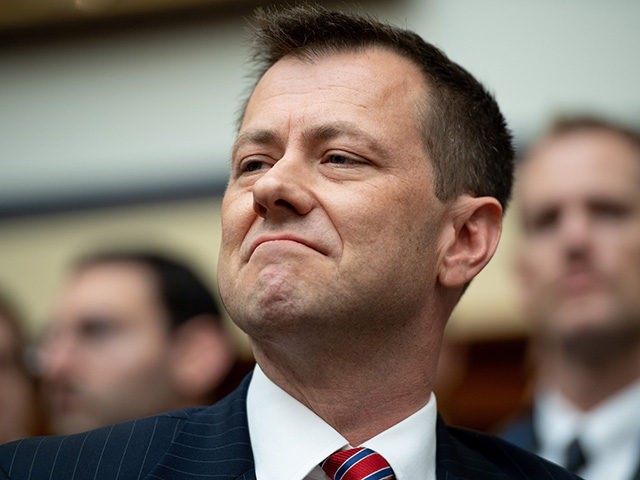 Smug soyprick Peter Strzok, enemy of the State.
The Congressional hearings with Strzok have turned into a neutered platform from which this loathsome swamp creature can lie through his teeth and grandstand to an audience of millions, knowing he's not being cross-examined in a real courtroom.
Strzok, abbreviated: "As we sit here, Putin wins. This hearing is a victory for Putin. Our enemies (Russia? Trump? Trump's voters?) are laughing at you. I don't apologize for protecting our cherished institutions from Russia and Putin."
This is pure bullshit, and Strzok knows it. (We have his texts in which he confessed he thought "there was no there there" regarding the Russian Collusion Hoax Rigged Witch Hunt.)
Keep in mind that what you're seeing drip like fresh sperm off Strzok's sneering face isn't self-confidence. Strzok's stupidly over-the-top smug mug isn't a tell of confidence in his position, it's a tell of anxiety and guilt. This soy-laced disgrace knows the walls are closing in on him and his coterie of Cunt-lickers, and all he can do is mouth prepared shitlib boilerplate talking points with the demeanor of a haughty death row inmate.
Well, here comes the judge, phaggot, Yer Honorable President Donald J Trump.